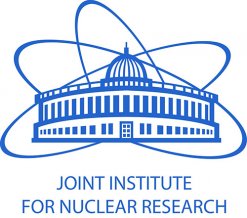 The 8th International Workshop on Biomonitoring of Atmospheric Pollution (BIOMAP 8) will be held in the Joint Institute for Nuclear Research, Dubna, Russian Federation, from July 2d to 7th 2018.
There is a growing need for air and biological monitoring within the preventive context of identifying health hazards at the environment and of keeping them under control. Biomonitoring is a sensitive, selective and user-friendly method for air quality management. The objective of BIOMAP 8 is to promote knowledge on methods and strategies for workplace, indoor and ambient air monitoring. In addition to the specific issues related to biomonitoring as a technique, this workshop specifically addresses the potential use of biomonitoring data in assessing the human exposure to toxic substances.
BIOMAP 8 is expected to provide an opportunity for an interchange of ideas among researchers, policy markers and practitioners in environmental sciences.

Air pollution modelling

Monitoring and measuring

Air quality management

Indoor air pollution

Aerosols and particles

Industrial and travel emissions

Air Pollution chemistry

Global and regional studies

Exposure and health effects

Economics of air pollution control

Policy and legislation

Case studies

Innovative technologies

Challenges for the future

Strategic and project assessment

Green technologies and techniques

Stationary and mobile emissions

Social economic issues

Environmental impact assessment

Air pollution and climate change

Risk assessment

Air quality forecasting
The Seminar language is ENGLISH. The Program Committee was formed to provide the best level of discussions on the seminar program.