Welcome to the Student's Zone 2022 of the NICA Project!
The registration for TeFeNICA 2022 is open, and you can register here. The registration deadline is the 8th of May. Make sure to register yourself to receive any important updates via email. We will inform you about publishing the 2022 project topics, informational meetings, and dates of the interviews.
The scheduled dates of the upcoming meetings at the Warsaw University of Technology are:
30th of March (Wednesday)
12th of April (Tuesday)
The latest information regarding all the projects will be published in the "News" section.
If you want to know more about the possibility of writing the diploma thesis during or after your stay, click here.
Once you're accepted, you will find helpful information here.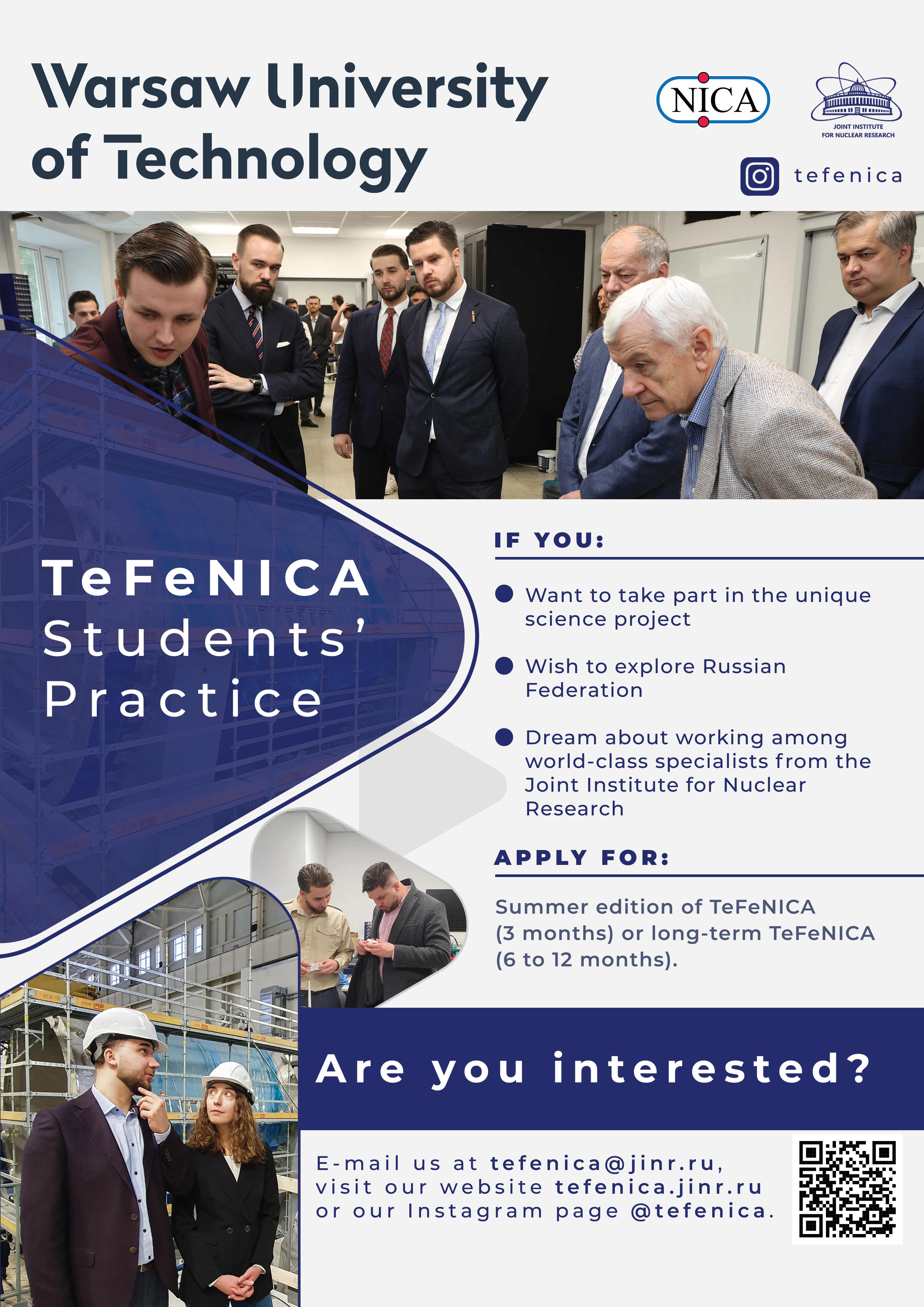 ---
TeFeNICA program has been established on the basis of the appendix to the bilateral agreement between the Joint Institute of Nuclear Research and Warsaw University of Technology signed by the Director of the JINR Academician V.A. Matveev and Vice-Rector for Research of the Warsaw University of Technology (WUT), professor Rajmund Bacewicz on 6th of November 2017.