Dubna is a small quiet town located 130 km north from Moscow on the picturesque banks of the Volga River.
About Joint Institute for Nuclear Research
About Meshcheryakov Laboratory of Information Technologies
Address:

141980, Russia, Moscow region
Dubna, Joliot Curie Street, 6

Phone:

(7 496 21) 64019, 63012

Fax:

(7 496 21) 65145

E-mail:

dlcp2022@jinr.ru

URL:

dlcp2022.jinr.ru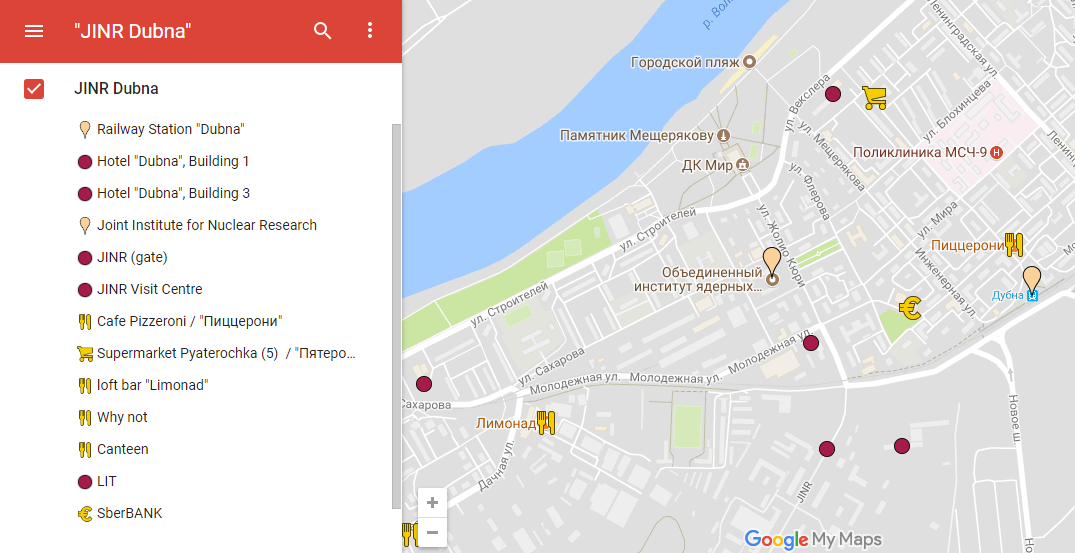 From Railway Station "Bolshaya Volga" you can take buses №11, №13 or №112. To get to the Hotel "Dubna" Building 1 you should get off on "Vokzal Dubna" or "Ploschad мira".