FIRST ANNOUNCEMENT
12th International Conference on Clustering Aspects of Nuclear Reactions and Dynamics
Dubna, Russia June 21 - 25, 2021
VENUE
The Conference will be held in the International Conference Hall in Dubna (141980, Moscow region, Dubna, 2 Stroiteley str.).
TIMETABLE
The Conference will be open at 9:00 a.m. on Monday, June 21,
and will be closed at 17:00 p.m. on Friday, June 25.
HISTORY
The conference is the last of a long series of Conference on Nuclear Cluster Physics started in 1969:
1st Bochum (Germay), 1969
2nd College Park (Maryland), 1975
3rd Winnipeg (Manitoba, Canada), 1978
4th Chester (England), 1984
5th Kyoto (Japan), 1988
6th Strasbourg (France), 1994
7th Rab (Croatia), 1999
8th Nara (Japan), 2003
9th Stratford-upon-Avon (England), 2007
10th Debrecen (Hungary), 2012
11th Napoli (Italy), 2016

SCIENTIFIC PROGRAMME
Cluster structure in stable and unstable nuclei
Clustering in exotic nuclei, nuclear molecules and few-cluster systems
Clustering aspects of nuclear reactions
Symmetries and clustering
Clustering in nuclear matter and neutron stars
Nuclear fission, superheavy nuclei, cluster decay
Cluster physics and nuclear astrophysics
Analogues of nuclear clustering in quark and atomic systems
Clustering in hypernuclei
Selected applications of clustered nuclei
THE HOSTING CITY
As a town of science, Dubna dates from the time immediately after the end of World War II. In 1947 a group of scientists led by Academician I. V. Kurchatov initiated construction of the then-largest accelerator of charged particles - synchrocyclotron - on the bank of the Volga river, 120 km from Moscow.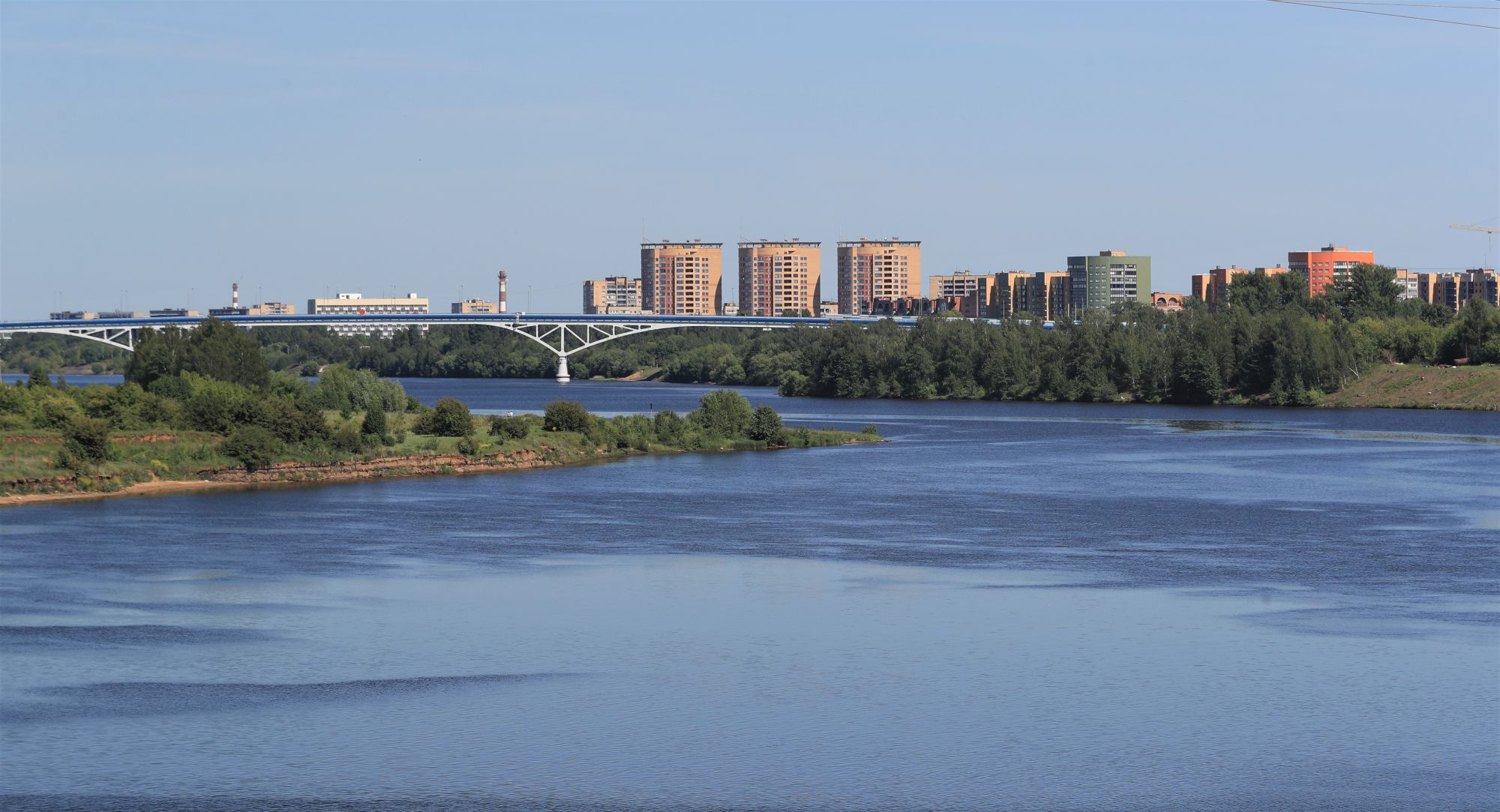 Joint Institute for Nuclear Research, Dubna, Russian Federation
By the mid-1950s the world had come to realize that nuclear science could not be locked in secret laboratories and that only wide international co-operation could ensure progress in this fundamental realm of human knowledge and peaceful utilization of atomic energy. In 1954 the European Organization for Nuclear Research (CERN) was established near Geneva to unite the efforts of West European countries in studying the fundamental properties of the microcosm. About the same time, under the stimulus of the USSR Government, the countries then belonging to the socialist world took a decision to establish the Joint Institute for Nuclear Research on the basis of the INP and EFLAN. The agreement on the establishment of the Institute was signed on 26 March 1956 in Moscow. The same year specialists from 12 countries came to Dubna. The town became international. Investigations in many fields of nuclear physics of interest for research centres of the JINR Member States were launched here.
The history of JINR is associated with such outstanding scientists as D.I. Blokhintsev, N.N. Bogoliubov, H. Hulubei (Romania), L. Infeld (Poland), L. Janossy (Hungary), I.V. Kurchatov, H. Niewodniczanski (Poland), A.M. Petrosiants, E.P. Slavsky, I.E. Tamm, A.V. Topchiev, and many others.
JINR today is an internationally recognized centre for fundamental nuclear studies where scientists unite their efforts to gain better insight into the surrounding world. The fundamental studies underway here are combined with applied research and university education in the relevant fields of knowledge.
FURTHER INFORMATION
For further information please contact us at the conference e-mail address: cluster20@jinr.ru.