Eugene Koonin
(NCBI – NIH, Bethesda)

Lecture: "The world of viruses, its global organization and evolution".

Michael Lynch
(Center for Mechanisms of Evolution, Arizona State University)

Lecture: "The Evolution of Cell Biology's Scaling Laws".

Timothy MOUSSEAU
(University of South Carolina)

Lecture: "Ecological and Evolutionary Outcomes of Three Decades in Chernobyl".

Carmel Mothersill and Colin Seymour
(McMaster University, Ontario)

Lecture (C. Mothersill): " Radiation protection of non-humans: issues and challenges".
Lecture (C. Seymour): "The multiple mechanisms of non-targeted effects".

Sergey Gavrilets
(University of Tennessee)

Lecture: "Human origins and social evolution: 150 years after the 'Descent of man".

Victor A. Matveev (JINR)

Lecture: "Research at JINR"

Vladimir A. Nikitin
(Joint Institute for Nuclear Research)

Lecture: "A strange, charm, beautiful ... world!".

Elena Khlestkina
(N.I. Vavilov All-Russian Institute of Plant Genetic Resources (VIR)

Lecture: "Genetic resources and genetic technologies for food security".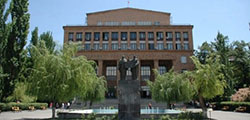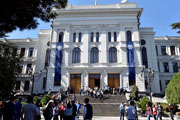 Yerevan State University (YSU) - 2021 Tbilisy State University (TSU) - 2021